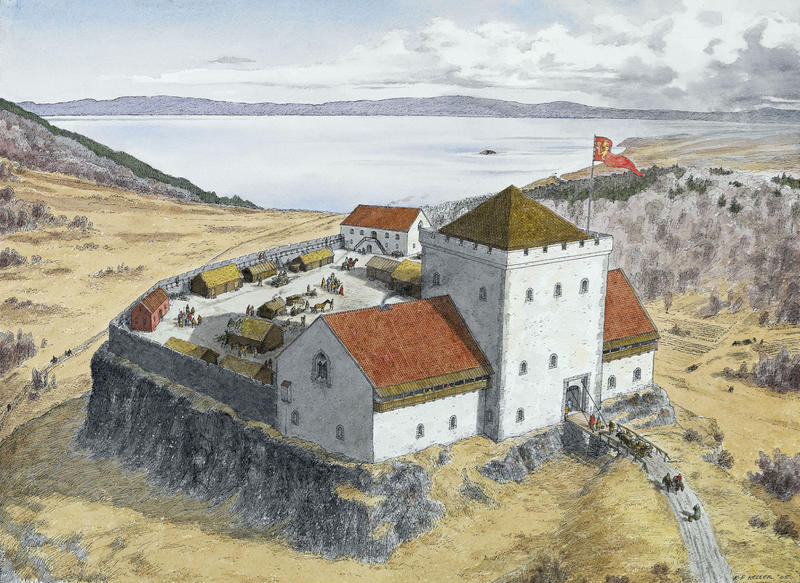 The Castle ruins
The ruins of King Sverre's castle, which date as far back as 1183, are located at the very heart of the museum. Here you can hear the fascinating story about King Sverre and his rise to power, and enjoy the unparalleled view over both Trondheim and the Trondheimsfjord.
Read more about the castle ruins ↓
The old town
The museum's old town is comprised of buildings that were originally located in downtown Trondheim, and offers a charming representation of the wooden houses that have dominated the cityscape from the 18th century up until today. Here you can peruse the dentist's exhibition, the shoemaker's workshop, the post office and the museum's old grocery store, where you can buy sweets and a cup of coffee.


The rural department
The museum's rural department is located around the ruins of the castle, and consists of farmsteads and houses surrounded by picturesque nature. The houses are all originally from the Trøndelag region.

The museum also has a collection of five houses relating to the rich maritime culture in this region, which consists of everything from storage houses for boats and fishing equipment to modest boarding houses for fishermen. In our rural department you will also find our Sami collection, the Haltdalen stave church, the Lo church and the old school.